Announcing the 2019-2020 Season!
We are thrilled announce the 2019-2020 Season! The season will kick off with Prokofiev's Violin Concerto No. 2 featuring Walla Walla's own Julia Gish Salerno on violin. We'll then move to a fully-staged performance of Tchaikovsky's Swan Lake with the Eugene Ballet Company, and a special holiday concert, Hogwarts for the Holidays, featuring the music of "Harry Potter" and more. After the first of the new year, we will also present Grammy Award-winning ensembles Los Angeles Guitar Quartet and Chanticleer, along with Haydn's melodic and virtuosic Trumpet Concerto with William Berry, trumpet. The season will then end with the gripping and moving Symphony No. 4 by Gustav Mahler. Learn more by watching our season preview video and viewing our brochure.
We hope you will join us for another exciting season!
Free Family Concert, January 2017
127 students from the Walla Walla Public Schools joined the Symphony for the opening concert of the 2016-17 season.
Mark and Maggie O'Connor performed with the Walla Walla Symphony, October 4, 2016.
Walla Walla Symphony performs Splendid Horizons by Mark O'Connor with projected images by Hans Matschukat.
2016 Youth & Family Concerts: Link Up - The Orchestra Moves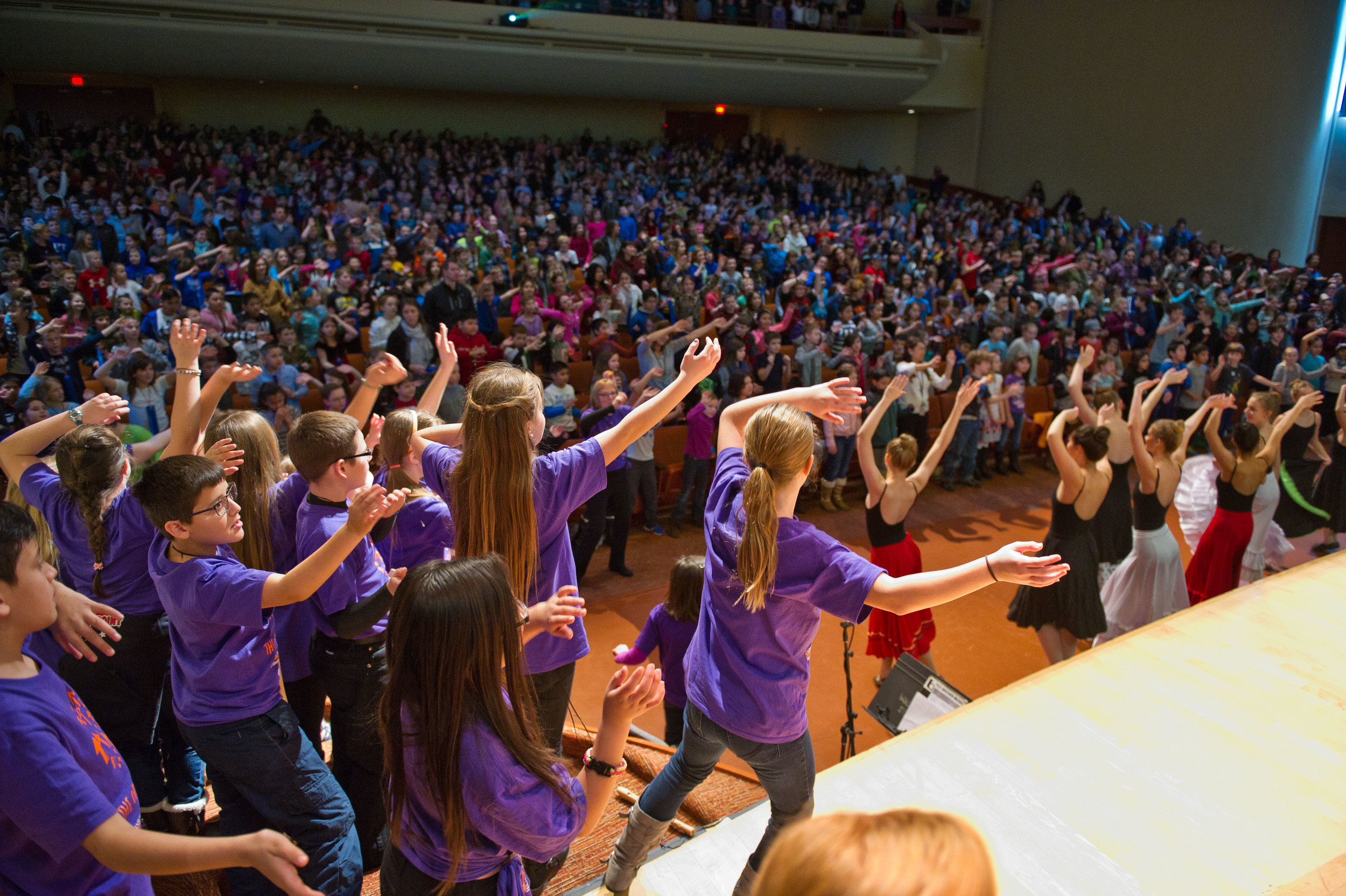 2016 Youth & Family Concerts: Link Up - The Orchestra Moves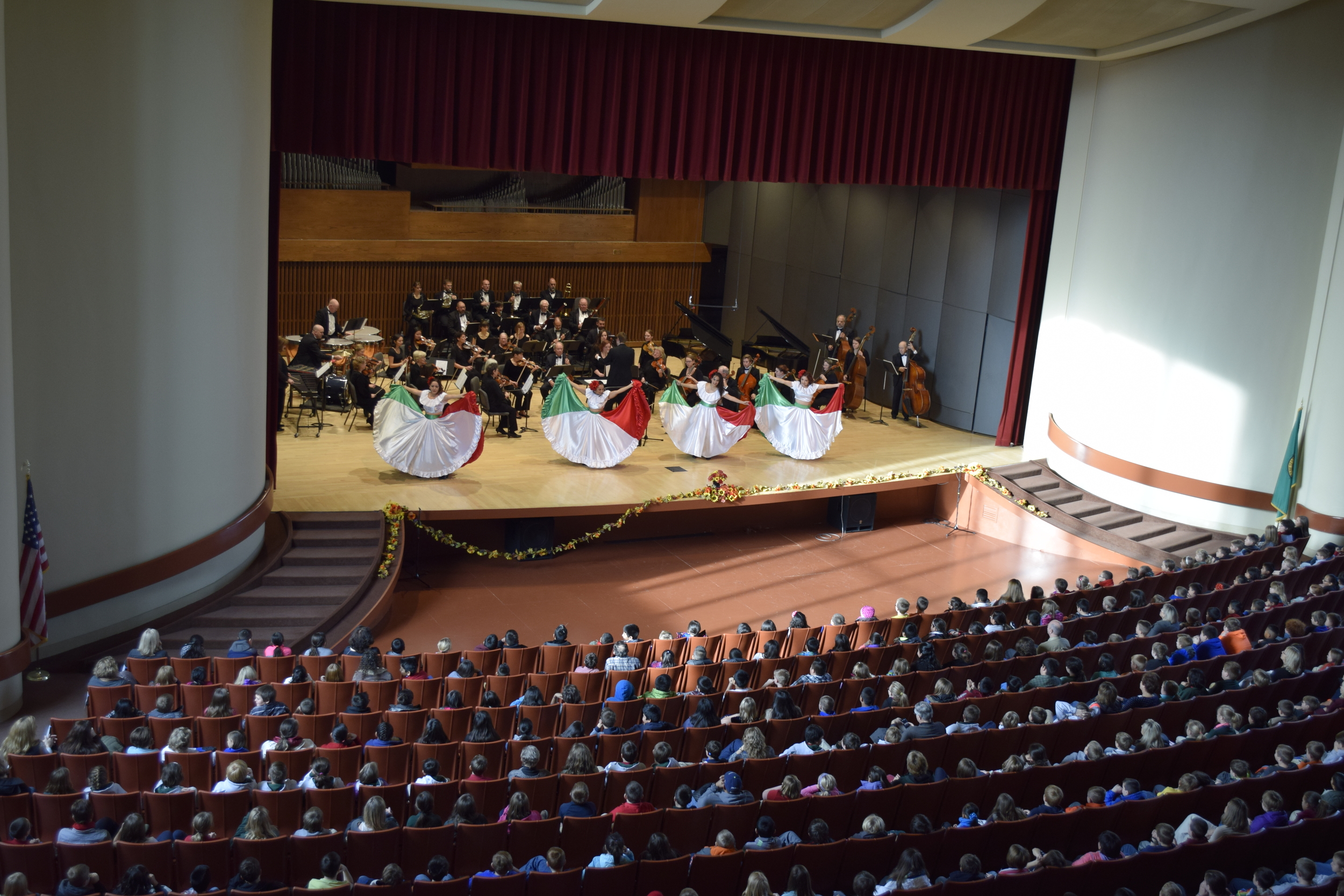 2014 Youth Concerts
Ballet Folklorico performs with the Walla Walla Symphony for our annual Free Youth Concerts for area 3rd, 4th and 5th graders.